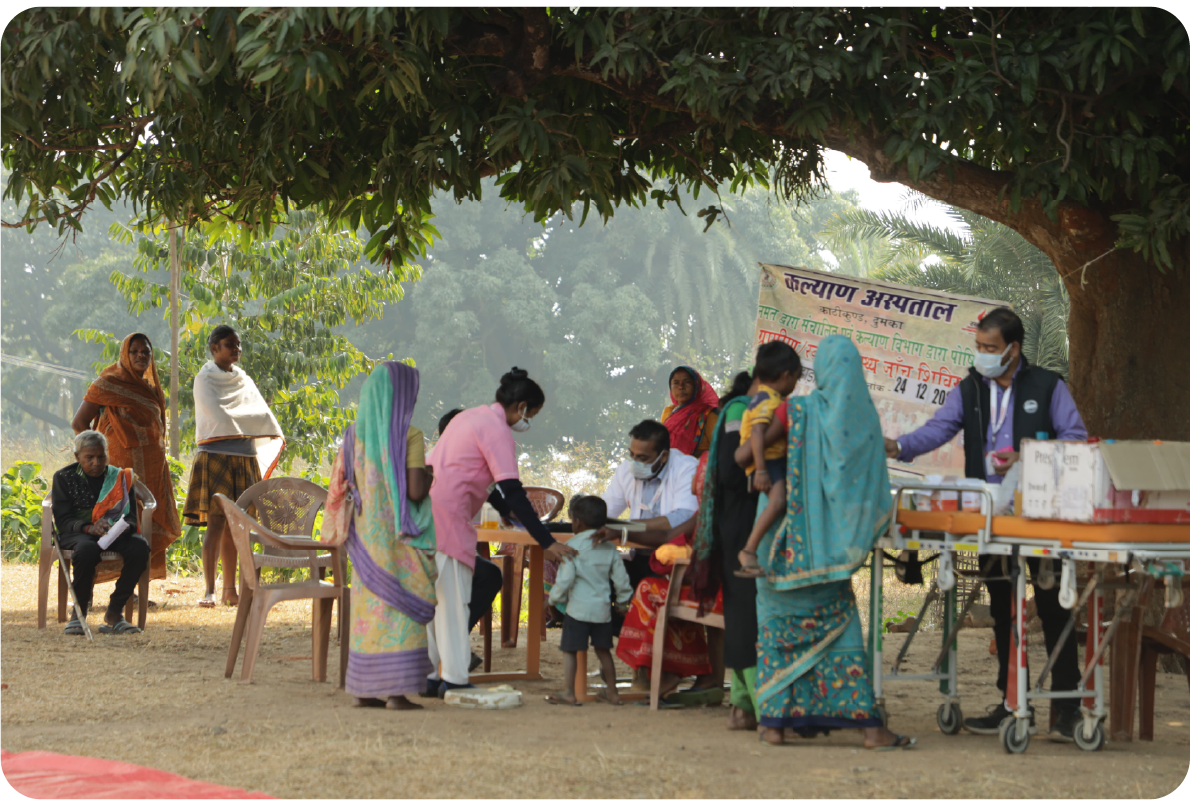 Covid 19, an infectious disease caused by the SARS-CoV-2 virus, the reality of our life since the year 2020. Sanmat played a crucial role in managing COVID-19 in its interventional areas.
During the COVID-19 pandemic, Sanmat, through various programs, played a crucial role in serving people in need. With its unwavering commitment and dedicated efforts, Sanmat emerged as a reliable and compassionate organization that provided essential support to individuals and communities affected by the crisis.
Between Sanmat's Programs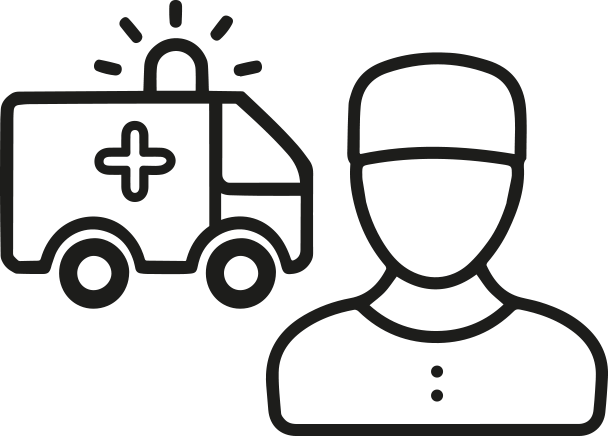 Training Of

Realising the need for healthcare volunteers at community level, trained volunteers (especially women) as health ambassadors to identify the danger signs and advice or make arrangements for people to reach the hospital.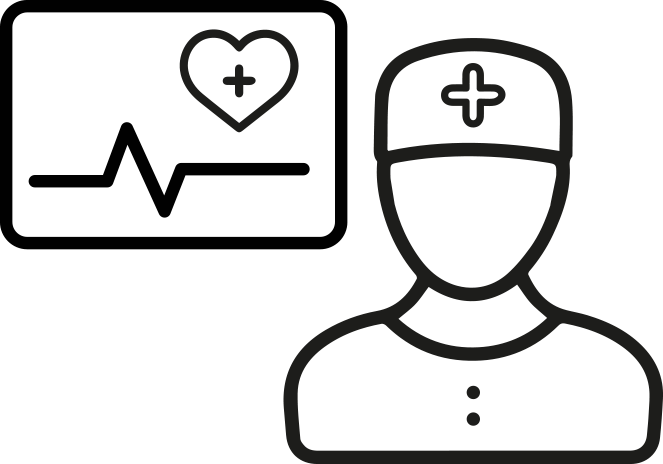 Training Of Emergency

Fulfilled the forecasted demand for phlebotomists, emergency medical technicians, bedside attendants, and basic nursing skills for COVID support and helped administer COVID vaccines to 150,000 people.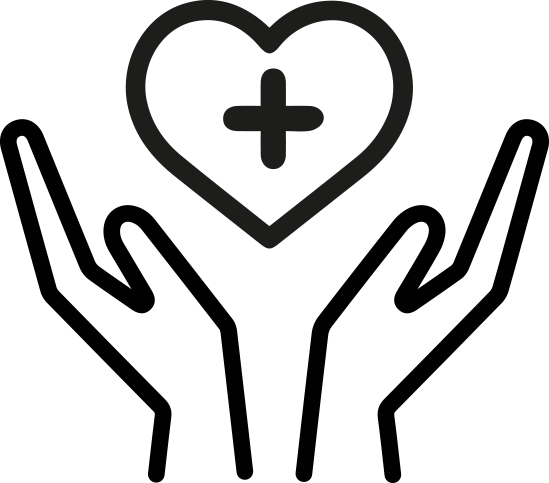 Training Of Volunteers For

Trained 120 volunteers in the Customized Crash Course Program on COVID-19 (CCCP), in Jharkhand: 1. On prevention of COVID-19 infection. 2. Actions to take in case of infection. 3. Identification of symptoms and need for hospitalization.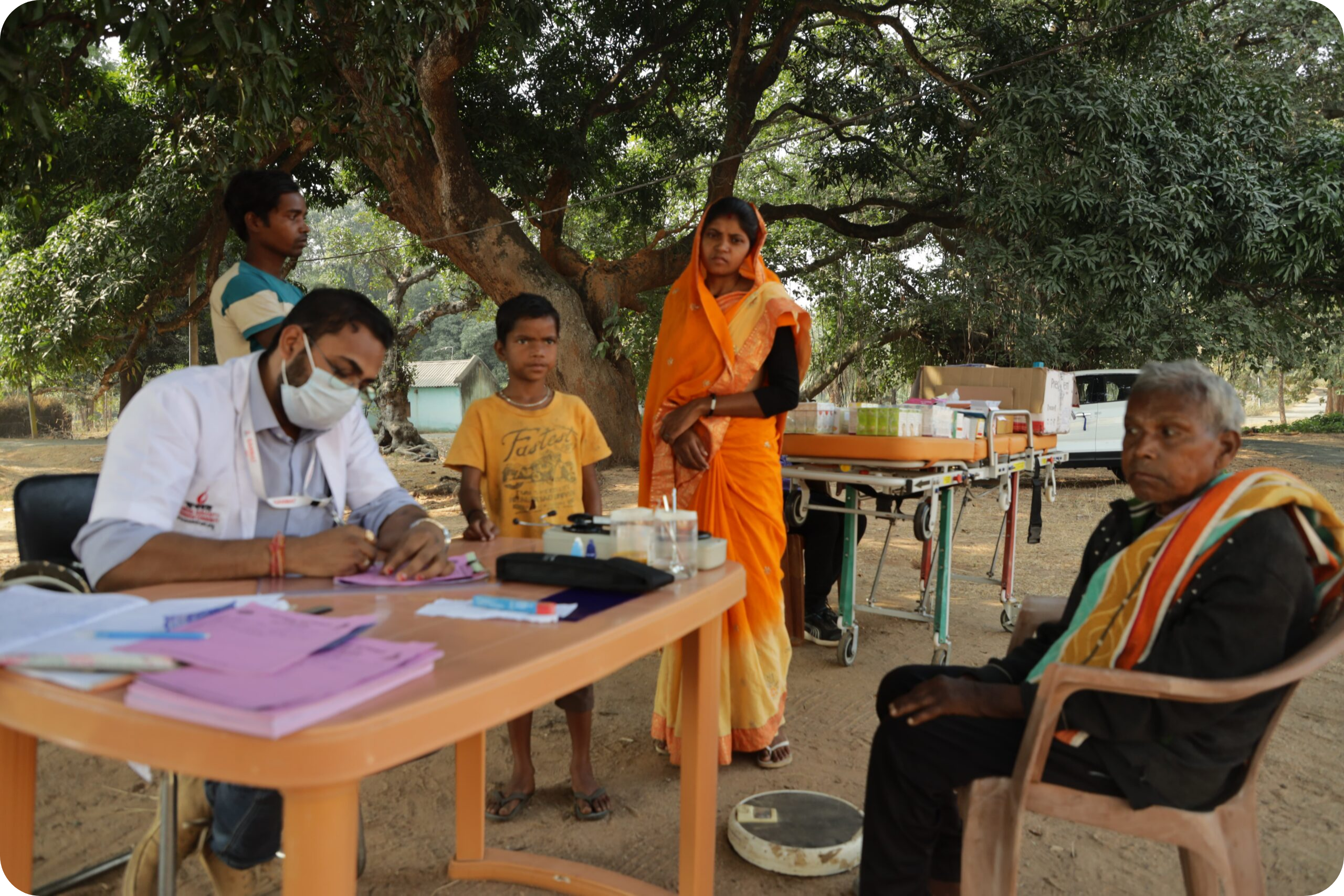 "I had heard that people undergo adverse events after taking the COVID-19 vaccine. I was really afraid. But after attending Sanmat's COVID-19 Vaccination awareness program, I came to know about the benefits of the vaccine; I took my first dose at the camp in my village itself and overcame my fear. After that, I went to Sanmat Kalyan. Best wishes to Sanmat."